Sharon Breslin
Founder and Managing Director of Lifestyle Journeys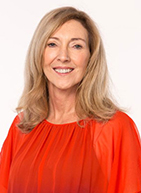 Sharon Breslin, the founder of Lifestyle Journeys, is an award-winning travel agent with over 25 years experience in the industry. Thirteen of those years were spent as the owner-operator of the House of Travel in Lower Hutt, a highly successful business in Wellington, New Zealand, that garnered several awards including 'The Best New House of Travel', 'The Business Excellence Award' and the prestigious "Supreme Outlet Award'.
In 2005 Sharon left the House of Travel to follow her dream of setting up her own company, Lifestyle Journeys. Based on a philosophy of personal development, Sharon has combined her executive experience with her skills as an Interior Alignment Feng Shui Master Teacher, Bazi (Chinese Astrology) chart reader plus her experience in intuitive healing to create a special travel company with a difference. One that helps you discover new life paths while exploring the many fresh corners of Planet Earth.
"Lifestyle Journeys combines my love of travel and being able to share with people the same wonderful opportunities and experiences that I have had – to spend time at ancient sites learning from the indigenous people. Through our tours, retreats and workshops I want to show you a different perspective. Encouraging personal discovery through sharing a holistic view of the world as well as finding time to introduce you to the simple pleasure of a different culture; relaxing with good company over a meal and glass of wine, or wandering the colourful markets of a foreign land…."
Sharon is also a qualified Advanced Interior Alignment Feng Shui Practitioner and a Seven Star Blessing™ /Space Clearing practitioner – If you are interested in learning more about the services she provides then please visit her other websites Sharon Breslin and Feng Shui Spaces.
---
Magical Travels Book
By Sharon Breslin
Sharon has recently released her book Magical Travels, which recounts her own lifestyle journey. In it she details her own personal experiences in the spiritual world as well as heart-warming stories of her many down-to-earth-travel adventures on foreign soil.
---
Buy Magical Travels Book
Feng Shui Spaces
Sharon Breslin
Our Philosophy
Lifestyle Journeys believes in promoting a holistic approach to living ……that all mental, physical, and emotional aspects of your life are intrinsically linked, and influence both your personal and professional performance. By taking you on a unique journey, we aim to maximise your mental, physical, and emotional potential for a fuller, more holistic life. Be prepared to expand your horizons; appreciate new and undiscovered parts of yourself; and witness the many beauties of our world with new found friends. We achieve this by providing you with holistic tours and retreats that allow you to see yourself, and your surroundings, with fresh new eyes.
Come and discover your world
Here at Lifestyle Journeys we are proud of the unique offerings we deliver on behalf of our customers. We are constantly listening to your feedback and are continuously seeking to provide ever greater experiences that compliment our goal of promoting self discovery and personal development. Without exception our highest priority is "you". You can be assured that our experience is brought to bear in each and every offering so that your rights, motivations and expectations are respected throughout. Our approach is professional, yet personal, and your growth, enjoyment and security are paramount.
---
Our Upcoming Tours and Retreats
Discover yourself discover the world
Tours: Small groups with indigenous guides
Embark on spiritual tours that more deeply explore your chosen destination with indigenous guides and Sharon leading you on a journey that ensures a truly authentic and safe travel experience.
Strangers in your small group will soon become companions, as you tour new places, and you'll be welcomed into the lives of the locals to experience their way of life, and their definition of entertainment!
Unique retreats and workshops to invigorate body and soul
Lifestyle Journeys offers retreats within Australia or New Zealand that invigorate the mind and refresh the body. With the special talents of Sharon Breslin, both an intuitive healer, Feng Shui practitioner, Bazi Chart reader and the founder of Lifestyle journeys plus selected guest presenters, our retreats and workshops offer you an escape with a difference – acknowledging that life takes its toll on more than just your physical well-being.
Re-visit your values and analyse the unique components of your make-up through Bazi Astrology, Qi Men Dun Jia, spiritual teaching, mindfulness practises.  and much more. Treat yourself to a little (or a lot!) of shopping; and indulge in the food, sights and wine of your retreat destination.
Lifestyle Journeys would be delighted to provide a tailor-made itinerary for private group travel to any of our destinations. Please contact us for more information.

Meet our professional team: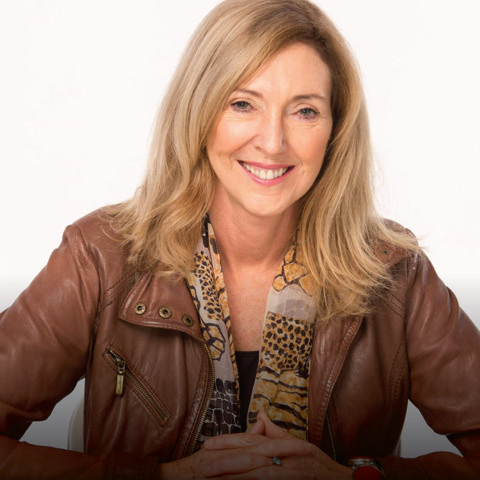 Sharon Breslin
Sharon became aware of her gift as an intuitive healer 30 years ago. She combines it with her knowledge of other indigenous shamanic beliefs, Bazi astrology and Qi Men Dun Jia to work with individuals to aid in solving physical, mental or emotional issues. She is constantly researching and exploring nutritional, exercise and psychological techniques for attaining a healthier way of living.
With 40 years experience in the travel world, her passion for people and learning through travel has resulted in the development of her unique tours Lifestyle Journeys – which offer a combination of personal development, spiritual growth and overall wellness along with loads of fun. She says "its all about the balance in life."
---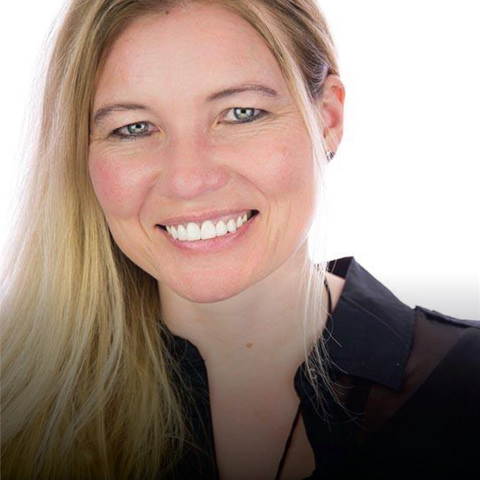 Astrologer – Sylvia Flimm
Sylvia Flimm is a multi-faceted German-born consultant with an MA Business and Economics and Certified Practicing Accountant qualification. Her natural skills with symbols and numbers combined with her early fascination in trying to understand the people around her, lead Sylvia to become an award-winning astrologer.
With strong interests in psychology, natural therapies and counselling, her unique way of understanding your astrology chart is a true gift. Join us on tour and have all of your questions answered when you get to spend time on a personal basis with Sylvia.
---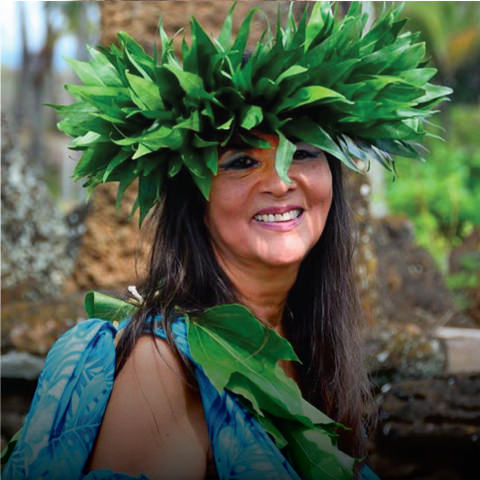 Hawaii – Kahuna Kalei
Kahuna Wahine Ali'i Nui Kalei'iliahi is a kanaka maoli (aboriginal) of Hawaii. She carries the royal blood of a pure Lemurian and comes from a long line of Spiritual Kahuna (priest/shaman) and Ali'i (chiefs/chiefesses).
As an Ambassador to the Ancients she carries the gifts of a seer, medium, meta-physician, spiritual healer, keeper of the Lemurian Truths and is a channel for many magnificent Holy Beings. Her name means "devine energy" and through her work she gets to share as much of this energy and knowledge as she can while living in Hawaii and working globally.
---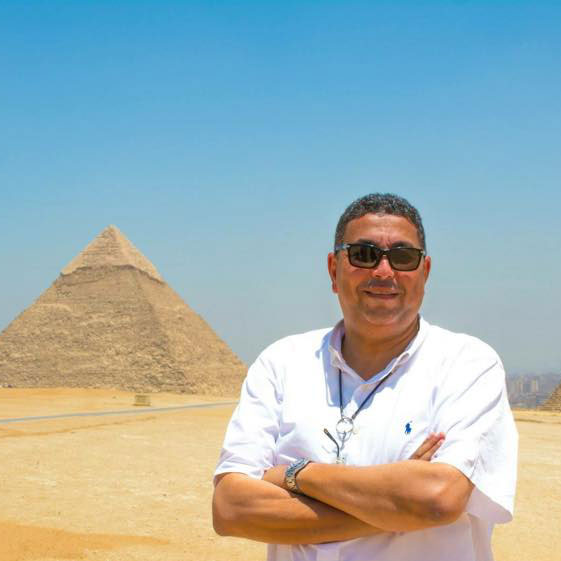 Egyptian – Walid El Batouty
Walid is a passionate and very wise voice on all things Egyptian. Based in Cairo, Walid has been guiding since 1991 working with some of the most prestigious travel companies and dignitaries as well as being an active past Vice President of the Egyptian General Tourist Guides Association. He commands your attention at all times. You find yourself falling under his spell as he draws you into one of his stories about a certain temple or era in Egyptian history. A brilliant story teller.
One of his favourite places to guide is Abydos. "The stones talk to you" he says, "and there is love in the poems on the walls". When he is not guiding you will find him travelling the world lecturing on Egypt and its ancient history. He is a true ambassador for his country.
---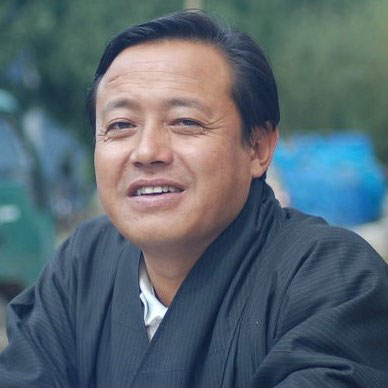 Bhutan – Tshering Dorji
Tshering has been leading trips for more than 23 years and is intimately familiar with every corner of Bhutan. A native of Paro, Tshering went to school in Punakha and completed his education at Serubtse College in Eastern Bhutan. He subsequently studied Tourism & Hotel Management at the reputable Salzburg institute in Austria. Tshering has lived and worked in the United States, including a stint at Big Sur's famous Post Ranch Inn.
Extremely knowledgeable and alert to travellers needs, Tshering ranks among the top guides in the kingdom. He has guided for National geographic, Harvard Museum groups, Buddhist trips with Professor Dr Robert Thurman and a selection of other well known tour companies. We are in good hands!
---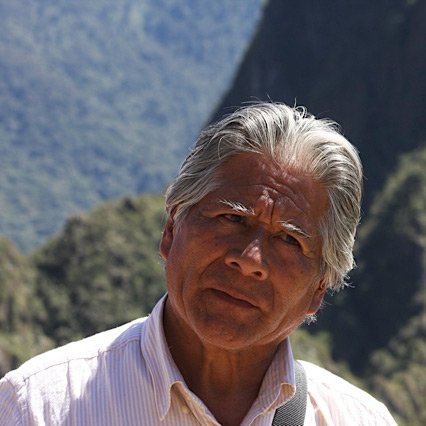 Peru – Willaru Huyatu
Willaru is an Incan Spiritual messenger from Cusco, Peru. A Quechua Indian, as our guide in Peru Willaru generously shares his extensive local knowledge, both of today and the past. Taking us back through time to the ancient Inca civilisation, Willaru brings the soul of Peru to life.
This humble and gentle man rejects conventional labels such as 'teacher' or 'shaman'. Instead, he prefers to be known simply as 'a student of life'. Willaru brings invaluable insight to Lifestyle Journeys' tour of Peru, not only in terms of local customs and culture, but also in his interpretation and guidance of life's spiritual path.
---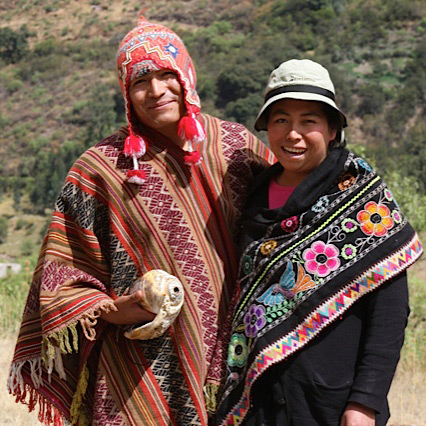 Peru – Wilma and Wilson Pinedo
Are our Quero Shamans – Medicine Woman and Man. Hailing from a lineage of Shamans, Seers and Plant Medicine doctors these two beautiful souls share their knowledge with so much "Munay" (Love). They are dedicated to the teachings of the Quechua people – the Quero shamans. To share their knowledge and wisdom, preparing and holding ceremony on the land, coca leaf readings and healings is what they dedicate their lives to. Wilma's dream is to have a large natural healing centre in Cusco and she has started with running a clinic at her home.
They love to have fun and really enjoy learning about each and every person that comes on a transformational journey with them. We have been so blessed to have found them.
---

Spain – Ricardo Guggenheimer
Is our experienced multi-lingual guide during the walking tour of Spain. Describing himself as an "eternal traveller", Ricardo was born in the US but moved to Spain as a child, and later to England. He spent ten years travelliing and working around Europe experiencing "the university of life". With a background in the Humanities (from the University of Toledo, Spain) he has also studied medicine and massage.
Ricardo's people skills and sense of adventure, coupled with his knowledge of Spain and its culture, makes him an invaluable guide. He passionately believes in travel as an 'experience', which for him means" "seeing, feeling, taking part and sharing in remarkable journeys". Excelling in everything that he turns his hand to he is loved dearly by all who are lucky enough to travel with him.
---
BY WORKING WITH LOCAL GUIDES WE NOT ONLY SUPPORT THE LOCAL MARKET BUT ALSO EXPERIENCE THE JOURNEY THROUGH THEIR EYES